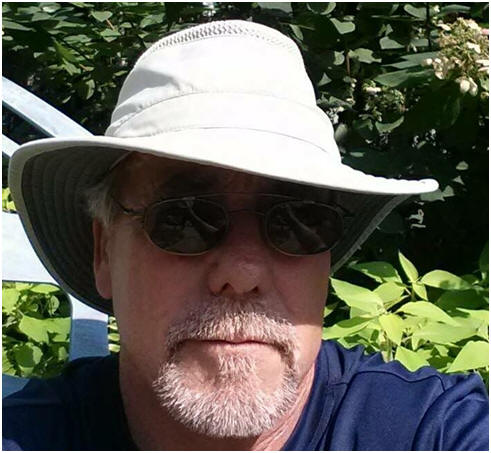 "Grow Something"
Timothy Burress
Farming Is Our Future
What a delightful conversation I had with Mr. Timothy Burress, a Master Gardener in New Albany.
If you do not already have an enthusiasm for gardening, you will after talking with Mr. Burress.
Whatever you want to know about gardening, from growing roses to making rain barrels, you can ask this guy.
Crawfish Pie

Featuring Abbie Huckleby

Abbie Huckleby prepares her Crawfish Pie, a mud bug lover's dream!

This pie is so good, even if you don't like crawfish, you will love this pie! Abbie shows you step-by-step how to make this delicious dish, so there is no way you can go wrong. And, oh, my goodness, the tips that Abbie drops along the way are priceless! You will want to file this recipe, for sure.

Abbie Huckleby is a native-Mississippian now living in Texas.

Recipe: Crawfish Pie

Website Update

The Mississippi Club website has been upgraded with a new look and feel. We have added some new pages and features that we hope you find useful. The site is still in construction and more new features will be available shortly. Some of the new features include Membership and Login options, access to the Members Lounge, and document database search.

Become a registered member and enjoy full access to all website features.






Benefits of Membership

First, let me make it clear what The Mississippi Club gets out of you becoming a registered member. By providing your email address, you will give us the opportunity to:

1. Make sure that you are kept up-to-date on any changes that occur on our website or our Facebook page, or with the services we provide.

2. Tell you about special contests and drawings available only to registered members. Prizes for these contests are generally larger than those offered to the general public. <read more>