June 15, 2020
by Rosalin Moss
Steve Kolbus
Living the life he loves, loving the life he lives
Steve Kolbus, Clarksdale Bluesman
If he had not told me, I would never have guessed that Steve Kolbus was a former standup comedian -- I'm still kicking myself for not asking him to tell me a joke. And the way he fits right into the flow of Clarksdale and southern life, it's hard to believe he was not born and raised in Mississippi. Steve Kolbus was actually born in Indianapolis, Indiana, but like many who have been captured by her charm, he ended up making Mississippi his home. Now, he is one of Clarksdale's most well-known musicians and founder of Steve Kolbus and the Clarksdale Blues Revue band.
Kolbus has had quite a journey becoming the bluesman that he is today. He started following the blues when he was about 27 years old, getting his first taste of it at a blues club called Kingston Mines in Chicago. "I liked it so much, I just kept going up there to see more blues, then I started seeking out other places that had good blues. The music just made me want to jump out of my seat." He started coming down to Clarksdale around 1998 as a blues fan and became a Pinetop Perkins fan. Kolbus spent so much time hanging out with Pinetop and his band, the band members encouraged him to learn how to play an instrument. He took them up on that suggestion and learned how to play the harmonica while he was convalescing from medical treatments in Indianapolis. Although he was never a regular band member, he recalls fondly how he was welcomed by the Pinetop Perkins band to play with them on several occasions. "They were the first band I ever played with," he said.
After spending so much time there, Kolbus found himself feeling more at home in Mississippi than Indiana and decided to make Clarksdale his new home. He opened Tricia's Italian Restaurant shortly after moving to Clarksdale 2008. The restaurant was a family-style place that served Italian food with a side of live blues. Although successful for a while, the restaurant's business began slowing down when the area was populated by less family-friendly businesses. Having put all of his assets into the business, he was left in dire straits when he closed the restaurant in 2010. At one point, he went back to Indiana in an attempt to get back on his feet; however, he found himself longing for Mississippi. He decided to go back to Mississippi, and through sheer determination, "I fought and scratched my way back."
Having survived several twists and turns in the road, Kolbus certainly knows a thing or three about the blues. It seems only natural that he would form his own blues band in 2011. He embraced what had drawn him to Clarksdale in the first place, and now he is living what he loves. Having recently celebrated 10 years with Steve Kolbus and the Clarksdale Blues Revue, Kolbus says he has a lot to be thankful for. He has a strong desire to give back and is thankful for being able to support the things he believes in. He is proud of starting the Annual Pinetop Boogie and Crawfish Boil, which honors Pinetop Perkins and raises funds to help future musicians learn the blues. Steve Kolbus and the Clarksdale Blues Revue also gives support to St. Jude Children's Hospital.
Steve Kolbus and his band also regularly support the Clarksdale Care Station, which is dear to his heart. The Clarksdale Care Station is a soup kitchen that feeds the hungry and where Kolbus was once a recipient of their kindness. "The Clarksdale Care Station is the soup kitchen that fed me when I was broke and hungry. There were a lot of days, almost two years, where the only food I got to eat was that meal I got at the Clarksdale Care Station. I fell like I couldnt have survived in Clarksdale without them, and now that I'm back on my feet and in a position to raise some money, it's my turn to feed some people, and I'm proud to be able to do that." The band's latest CD release will give 25% of proceeds to the Clarksdale Care Station.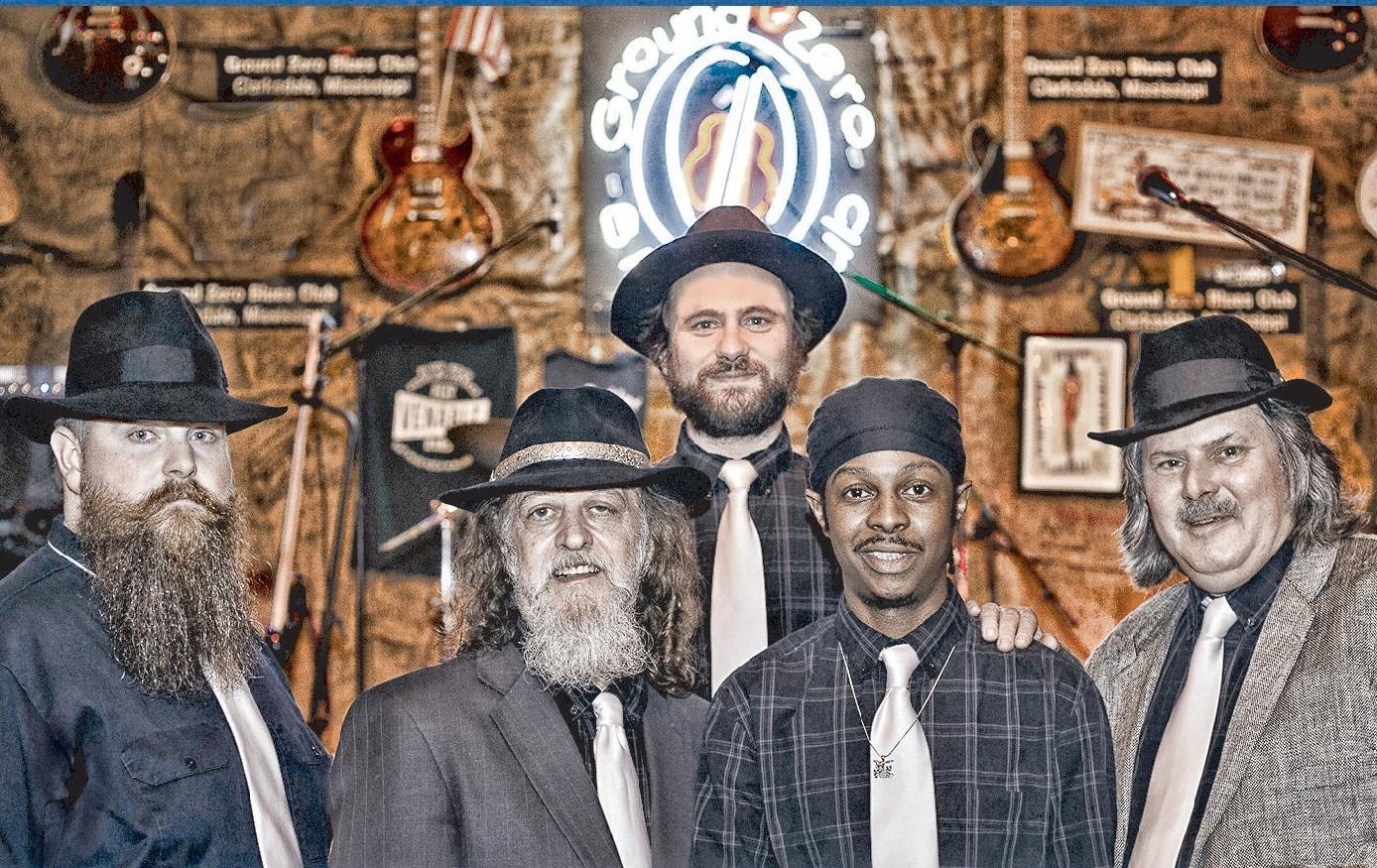 Seth Hill, Mark Miller, Walt Busby, Lee Williams, Steve Kolbus
Steve Kolbus and the Clarksdale Blues Revue can be regularly seen at the Ground Zero Blues Club. They also perform at other spots in town such as Buesberry Cafe and Levon's. You can find music by Steve Kolbus and the Clarksdale Blues Revue on Amazon at: Steve Kolbus and the Clarksdale Revue. Read more about Steve Kolbus and the Clarksdale Blues Revue at:
<![if !supportLists]> · <![endif]> stevekolbus.com
<![if !supportLists]> · <![endif]> Steve Kolbus: Clarksdale Blues Revue
<![if !supportLists]> · <![endif]> Meet with extraordinary Steve Kolbus and the Clarksdale Blues Revue
<![if !supportLists]> · <![endif]> Reverbnation - Steve Kolbus and the Clarksdale Blues Revue
<![if !supportLists]> · <![endif]> Facebook - Steve Kolbus and the Clarksdale Blues Revue
<![if !supportLists]> · <![endif]> Facebook - Steve Kolbus
One of the things I noticed right away while talking with Steve Kolbus was how fondly he spoke about the music and the people who make that music. His admiration and gratitude to musicians like Pinetop Perkins, Willie Smith and Bob Stroger is genuine. He spoke affectionately of Little Arthur Duncan, who became his great friend and mentor, and is proud of being at one time Duncan's backup harmonica player. He also speaks highly of his band members and the local talent that he interacts with on a regular basis. Kolbus is definitely a man who loves the music and the people who make it happen.
When it comes to romantic relationships, Steve is happy with his life as it is right now. "I'm at a point in my life where I'm never going to have any more kids. It's not like I'm going to start a family again. So why get married? I'm happier than I've ever been in my life." I got the feeling that this was a man who truly was loving the life he was living. " I've got everything I need, I got a decent little home in the country, got great friends here, I got a job that involves me having fun and showing other people to a good time. I figure what more can a guy ask for? I thank God everyday for what little I got." Something tells me that it will take a woman that walks on water to get Steve Kolbus to take that plunge again.
When I asked Steve what he would say if he could get the world to listen, he said without hesitation, "I would tell the world to quit hating on people who don't think like you think. I think that has become a real problem in recent years. I think it might lead to the end of our country as we know it a lot sooner than we think."
The last thing we talked about was places to eat in Clarksdale. I wanted to know what was Steve's favorite place to eat -- I specifically asked if he had eaten at Levon's. "That's a tough one," he said "I might make somebody mad by naming just one place. Levon's is great. I would say that's my favorite upscale place to eat. And I really like the fried catfish and the barbecue at Ground Zero. The Bluesberry Cafe is a pretty fun and unique place to eat, it's the only place in town where you can listen to the blues while eating your breakfast." He summed it up with "My favorite breakfast would be at the Bluesberry Cafe, and my favorite lunch would be at the Ground Zero Blues Club, and my favorite dinner would be at Levon's. All three of those places have treated my band really well."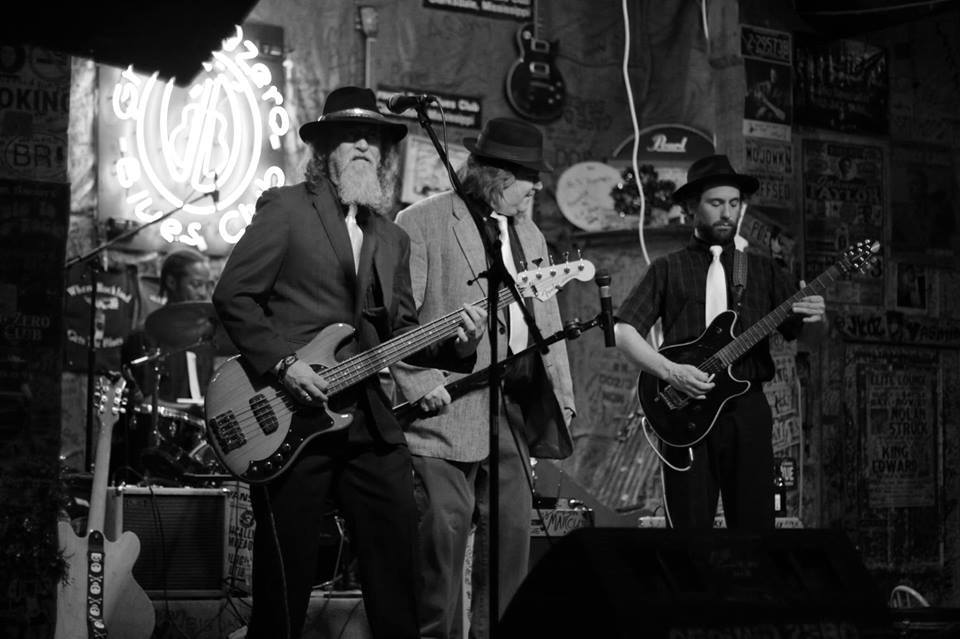 Lee Williams,
Mark Miller, Steve Kolbus
, Walt Busby
It was truly a pleasure chatting with Steve Kolbus. I am always looking to get a glimpse of a person's core, that place where who they really are lives. It is never so much about the art or craft that they do, but rather who is this person? After chatting with Steve Kolbus, my take away was a man who had been on the mountaintop and in the lowest part of the valley, and a man who appreciates what he has whether it is much or little. Steve Kolbus, in my mind, is also a man who can endure whatever life throws at him and still have enough fight left to keep standing. And most importantly, Kolbus loves where he has landed in this life. "I don't have as much money as I used to have," he said. And it was clear to me that money is not his main concern. "I'm in a position now where I'm having the most fun I've had in my life, and I have almost no responsibility," he said. There is no doubt in my mind that Steve Kolbus is content and at peace. Steve Kolbus is a man who lives the life he loves, and loves the life he lives.
--Rosalin Moss
The Mississippi Club
June 15, 2020