January 1, 2021
by Rosalin Moss
Madge Marley Howell
Magical Madge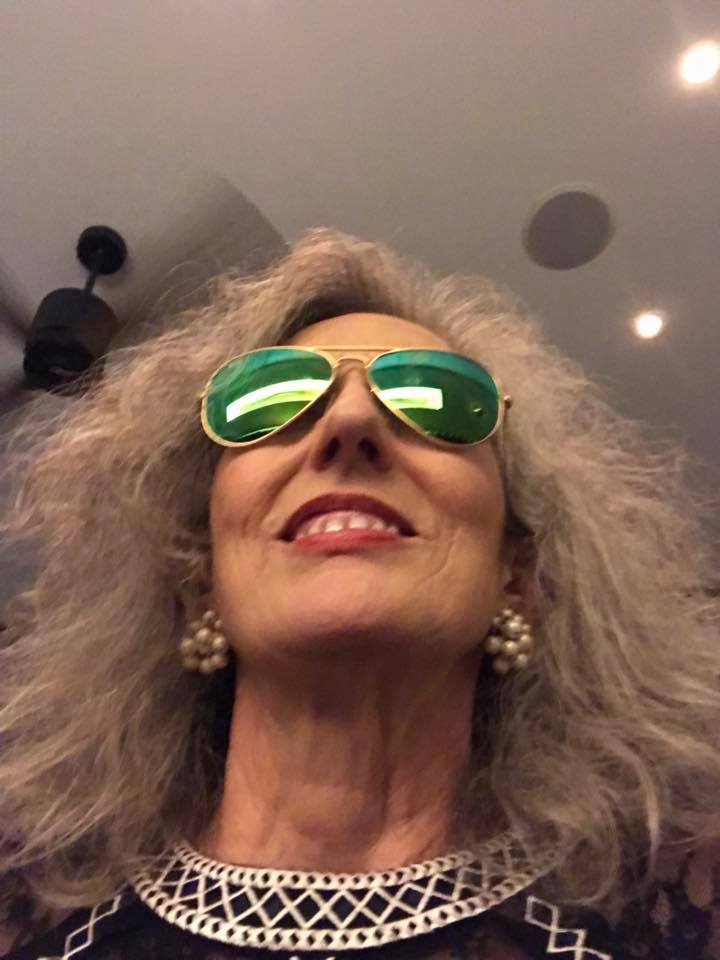 Madge Marley Howell
Photograph courtesy of Madge and Billy Howell. All rights reserved.
Madge Marley Howell is as southern as you can get, grounded in Christian faith and has a genuine love for all people. When I had my chat with Madge back in April, she was still the proprietor of the Clarksdale White House, an upscale bed and breakfast in Clarksdale, Mississippi. During all of my time following Madge and the Clarksdale White House on social media, every guest left the most satisfactory review that an innkeeper could hope to get. Madge was the perfect hostess and always put a personal southern touch on her hospitality.
The Clarksdale White House had been Madge's personal dream house for several years before she and hubby Billy Howell actually bought the house and turned it into this wonderful bed and breakfast establishment that included a guest house in the back called the Delta Bohemian Guest House. People from around the world enjoyed the genuine southern charm of the Clarksdale White House and the warmest welcomes from Madge Howell. The bed and breakfast was the perfect compliment to her husband Billy's delta touring business, Delta Bohemian Tours. And she was just starting to get into presenting music and other cultural events in an intimate setting at the Clarksdale White House. Then the pandemic arrived in America and everything changed. With the shutdown of the nation, like many others, Madge Howell found herself wondering what to do as reservation after reservation was cancelled. Being the strong, sure-footed person that she is, Madge was able to make a decision to sell her beloved Clarksdale White House quickly and without too much pain.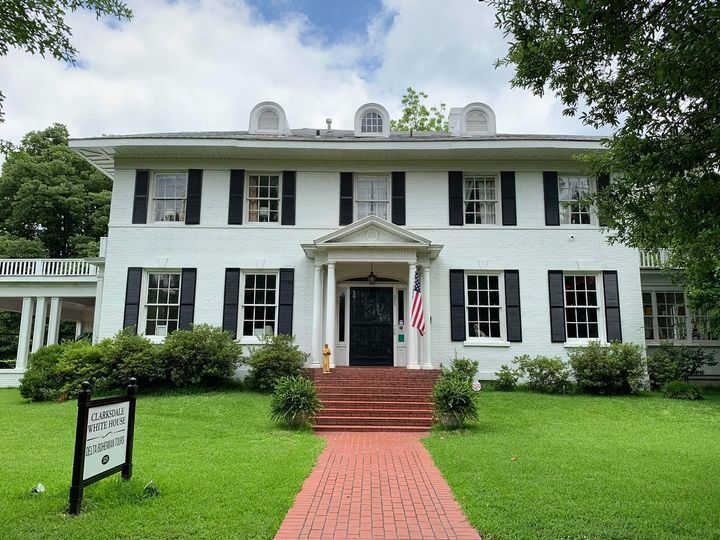 Clarksdale White House
Photograph courtesy of Madge and Billy Howell. All rights reserved.
Madge was born in Clarksdale and raised on a farm about 20 miles from Clarksdale. A family friend gave her the nickname "Magical Madge". Her dad was a farmer and she lived near a little town called Sumner in Tallahatchie County. That's where she grew up. They had to come to Clarksdale all the time. "It was the closest city, if you could call it that. That's where we grocery shopped, where I went to school, that's where our doctors were, where we shopped for clothes, everything," she says. She goes on to describe the house she would one day own, "When we came to Clarksdale we would always ride down West Second, it's like the main road through the center of town, it went from one end to the other. And this house was my favorite house. I just loved that house when I was a little girl and I would always look for it when we drove by. I think what I loved about it was that it was so big and it sat up on a hill. The way they built it, it had a full basement and then the house is sitting up on a foundation that they kind of built up, and that just made it look grander to me. It had a four-car garage, like a carport near the side and there were always a lot of cars there. That was always my favorite house."
Shortly after Madge married Billy Howell in 2009, her dream house went on the market. They bought the house to accommodate their large family -- she and Billy have five children between them through previous unions, and the house was large enough to hold them all when they were all visiting. "It came with the back house, the guest house. That was originally the cook's house so they had the kitchen back there in 1917 when the house was first built. So we bought it and we lived there for years. We rented out the guest house right away to some Teach for America teachers. When the teachers moved out we turned it into a short term accommodation, we converted it into the Delta Bohemian Guest House and we still lived in the big house. And then three years later, we had bought a little 1000 sq. ft. house out on Moon Lake, just a small house, and kind of started wanting to spend more time out at the lake, so we decided to try renting out what became known as the Treetop room, and were still living there. And people started renting it while we were living there. So that was kind of interesting, having people come and spend a night or two with us. But I really liked it. I love meeting people."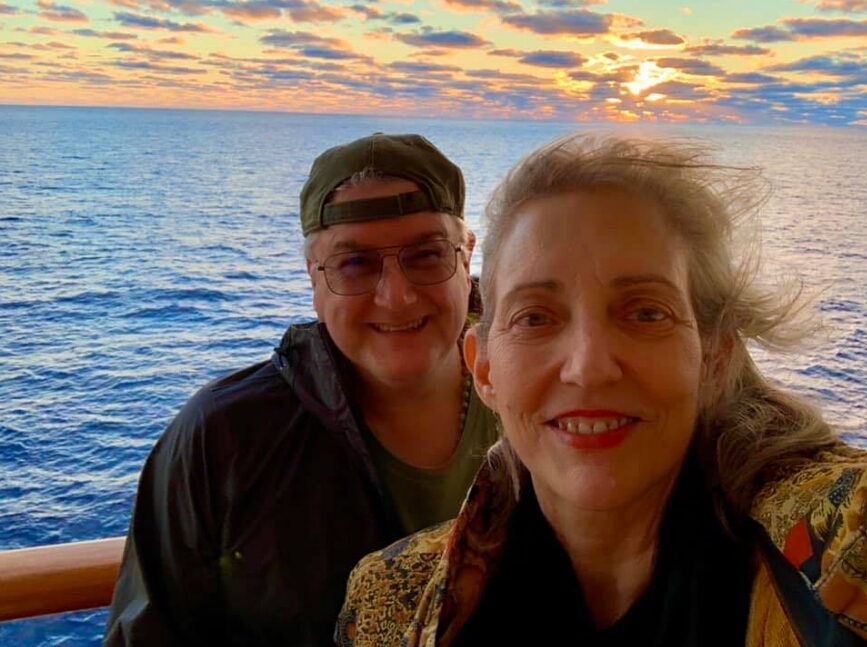 Madge and Billy Howell
Photograph courtesy of Madge and Billy Howell. All rights reserved.
For a short time, Madge was managing the Madidi Restaurant, which was owned by Morgan Freeman. The restaurant was quite popular and was a great tourist draw for Clarksdale. "When I managed Madidi, I just loved getting to meet all our visitors to the restaurant. I would go every night and meet them. It's been a real loss to the town when that place closed," she recalls. Unfortunately, about a year after Madge left the management position, the restaurant permanently closed.
After leaving the Madidi Restaurant, Madge decided to put her focus and energy into starting Delta Bohemian, a blog about the happenings and personalities in Clarksdale and the surrounding area. "Delta Bohemian was just something that God put on Billyís heart and we loved the name, so we started the blog. Back in the early days I was in my early fifties and Billy was in his late forties. I had a lot of energy and we were going out all the time, partying and going out and listening to all of the musicians. We have hours and hours of video of all of these musicians. We did a lot of that," she said. The Howells also have a ton of great photographs to chronicle their journey as they explored the unique place they called home.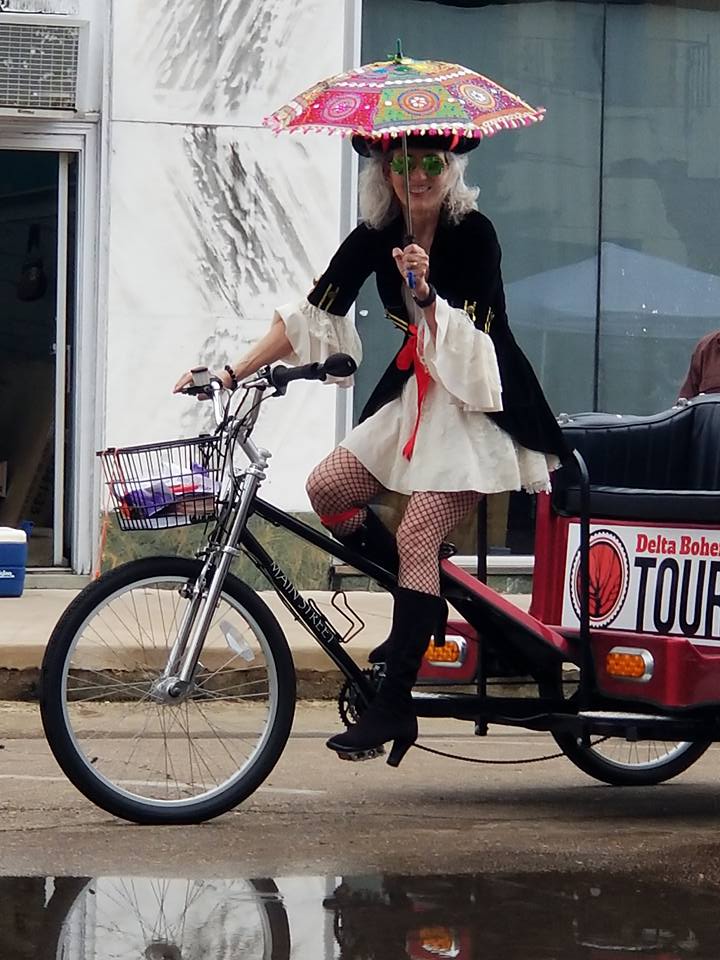 Magical Madge Howell
Photograph courtesy of Madge and Billy Howell. All rights reserved.
Madge also loves to sing, but she doesn't do nearly as much singing as she used to do. "I used to sing and perform quite a bit. I love to sing. I sang in a church quartet for years. We would travel around and sing at different places all the time. And I used to play the guitar and piano, and I used to sing a whole lot when I was young. That was my MO, singing and playing the guitar. Iím not doing that anymore. Every now and then I will sing. I really donít perform anymore. I love singing though. I love painting. I love expressing myself creatively." Madge shared a video on her social media page of her singing a solo song in church, and I personally think she has a beautiful voice.
She also tried her hand at acting and played a part in a low-budget movie titled Clarksdale. The movie is based on a book titled St. Petersburg. She got to meet Tennesse Williams once and got to work with a lot of phenomenal people, but Madge decided that she did not want to be in the acting world.
Another thing she loved to do when she was younger was paint. "I used to paint a lot when I was young, in high school, college. But I put it down. Then I picked it up again a couple of years ago for awhile, but havenít done it since then," she said. When we had our chat, she was still operating the Clarksdale White House, which kept her pretty busy most of the time. But now that she is no longer under that obligation, perhaps she will have some time to paint again.
For a Mississippi girl, Madge Marley Howell has done quite a bit of traveling in her life. "It is phenomenal to have met so many people in my life. Iíve worked in India, Iíve worked in Paris, Iíve worked out west, Iíve lived in New York, Iíve traveled a lot in my earlier years." But now, Madge feels like the whole world is coming to her right there in Clarksdale. "Weíve had people from Moscow, New Zealand, China, Taiwan, I mean you name it, they are from all over the world. Itís phenomenal that this little town of 15,000 people has that kind of draw." During the Clarksdale White House days, Madge felt honored and privileged to meet so many people and to make a difference in their lives by offering them a welcoming place to stay while they were visiting Clarksdale. "Itís an interesting business. I never thought Iíd be renting rooms in my house to people from all over the world, but that is what I do. At first it felt kind of weird but now it feels perfectly normal and natural. And people are so kind and respectful of our home and taking care of it. Maybe two guests out of all the guests I have had were not respectful of the property."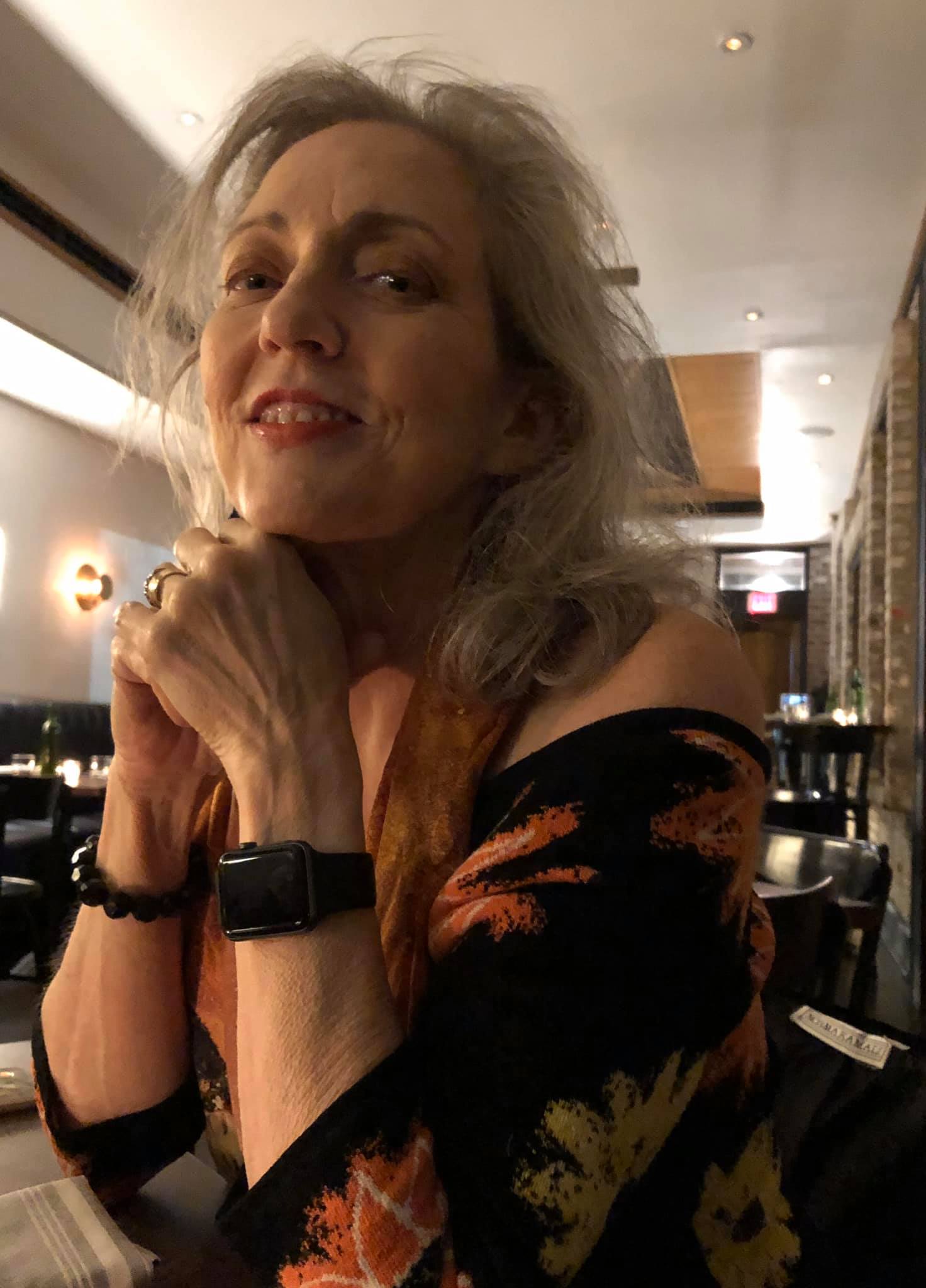 Madge believes wholeheartedly that most people are basically good and loving beings. "I think people are good. I think people are kind and loving. I mean, all my life I grew up in the delta and I just never knew anything but treating others the way I wanted to be treated. In the delta, you have all socioeconomic backgrounds, you have a wide diversity of people here. And our paths cross each other all the time. When I was a girl, my main playmates were black children, not white children. That was just normal to me. Itís a complicated area. Billy will talk to you more about that -- the complexities of life in the delta, and how we are all interwoven together here in a unique and special way. We feel a fierce companionship with one another Ė itís hard to explain. Itís a special place."
Madge and Billy Howell were not aware of the delta's blues history when they were growing up there. "We grew up here hearing blues music and gospel blues. We kind of took it for granted, we didnít understand the world view of it. When Billy and I first moved back here we didnít go anywhere. Then we started going to Redís and the GZBC and meeting all these people and learning to appreciate it. We just went wow look at this special place we have here. And we enjoy showing it off to people who come here." Although she is no longer in the bed and breakfast business, Madge will continue to play a part in Clarksdale's tourism through her role with the online Delta Bohemian website and with marketing and co-managing Delta Bohemian Tours.
Now, I just had to ask about Dandy, the Howell's dog, who is also well known from his days at the Clarksdale White House and on the Howell's social media pages. I learned that Dandy originally belonged to Madge's daughter. The dog ended up with Madge because her daughter lived in a place that did not allow pets. Also, Dandy's original name was Hagen. Unfortunately, Mr. Howell was not too fond of little dogs, so Madge sought to find him a good home. By the time she actually found someone who would take the dog, she realized that she had become very fond of Hagen and decided she wanted to keep him for herself. She also changed his name to Dandy. Mr. Howell was not too happy about having the dog, so it was touch and go for a while on where exactly the dog's forever home would be. As it turns out, Dandy found his way into both their hearts and he remains with them today. "Billy and I worked through it and Billy is the reason Dandy is such a good pet today because Billy taught him discipline. Now he's just a great dog, a blessing to our family. Our grandson loves him too." Madge also said that Dandy was a blessing to the guests who stayed at the Clarksdale White House. There were a few guests who simply did not like dogs but almost all took a liking to Dandy.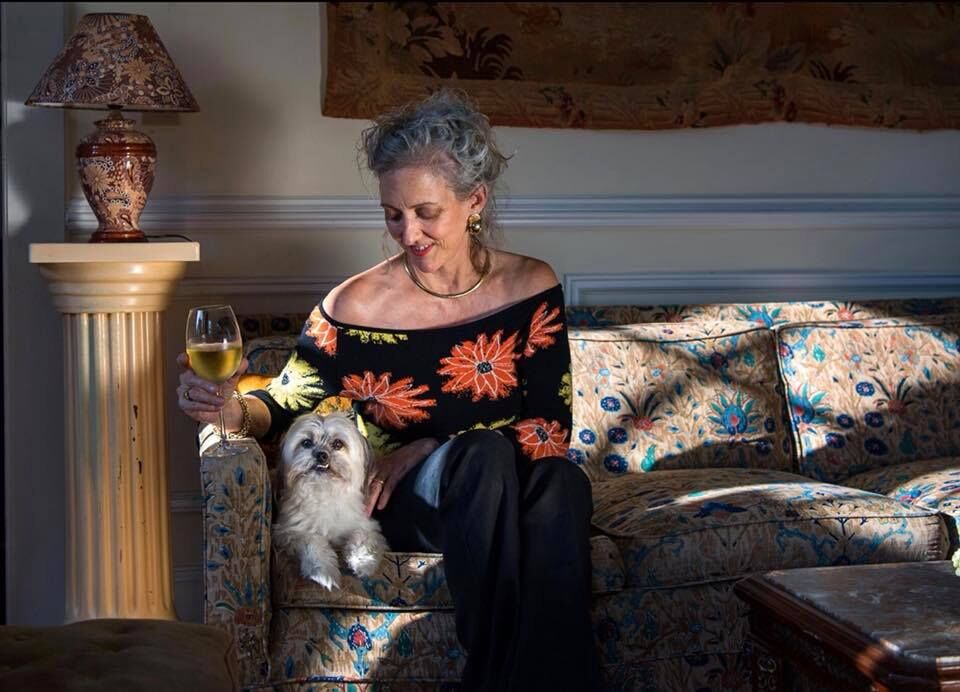 Madge Howell and Dandy
Photograph courtesy of Madge and Billy Howell. All rights reserved.
When I asked Madge what would she say if she could get the world to listen, this is what she had to say . . . "I would say what my father taught me since I was a little girl. Itís what has led me all my life. And itís what I lean on: To love the Lord with all your heart, all your soul, with all your mind. And our earthly walk is to love others as we want to be loved.Ē Madge went on to further state her beliefs, "It makes life really simple when we live like that. When we acknowledge God in everything that we say and do, that there is a higher power than us, and that we lean on God to guide us and to direct us. But as we do that, with everyone we encounter, with God by our side, before us, behind us, beneath us, above us, inside us, that we encounter others with Him in us. And when we do that, it is bound to bless others. That is how I live my life. All this other stuff that I do, the writing, this job I do, the videos I publish, that is just minor stuff. That stuff really doesnít matter. What matters is how we relate to who created us and how we relate to each other. Thatís the most important thing we can do. The world has gotten off track because we are leaning on our own understanding instead of God."
It was such a pleasure chatting with Madge Howell. Although I have never met her in person, I sense a sureness, a steadiness that would be very difficult to shake. I would guess that Madge is a person who gets things done, regardless of the situation at hand -- someone you would be glad to have around in a crisis. She also has an unshakeable faith in God, believing that God has a hand in all meaningful things in her life. What I found most impressive about Madge Howell is her determination to not let the things of this world control her life. When we were talking about her daughter and grandson, whom she clearly adores, she said, "I see them about every two or three weeks. I believe in letting them live their lives and finding their own way. I enjoy coming in and out of their lives when they need me, and I just relish the time I get to spend with them. But I intentionally don't take it to an extreme. I question all extremes. Even good things can be taken to an extreme. My father taught me that. We need to keep things on an even keel, in the middle of the road, don't go off course too far. When you do, get back centered on what's most important, and that's loving the Lord, loving others."
Madge Marley Howell is definitely a woman of distinction, founded by her rich southern history, world travels, artistic inspirations, diverse interactions, and spiritual foundation. She does not let outside things disturb her inner peace. "I have been attacked by people who I have known all my life, I have been verbally attacked because of my beliefs. I just gotta let that roll off my back and move on," she said. She is certainly a woman who faces life's challenges head-on, deals with those challenges in her own way, and keeps on rolling. She accepts when a season has ended, as with the Clarksdale White House, and she puts herself in place for a new season, ready to sing whatever song God places on her heart. I can't wait to see what's next!
--Rosalin Moss
The Mississippi Club
January 1, 2021