July 15, 2020
by Rosalin Moss
LJ Echols
LJ Echols
If you are an LJ Echols fan, you already know that he loves you just as much as you love him. When it comes to real interaction with fans, LJ Echols is as good as they come. Although Echols now lives in Texas and performs all over the U.S., he frequently does shows in his home state of Mississippi where a good chunk of his fan base is located. I have often referred to Echols as the hardest working blues man I know because he travels around quite a bit, but after chatting with him, I now know that it is not work to him at all because he loves every minute of it. "I absolutely love it," he said. "If I could be somewhere different every single day, I would love it." He said most of his performing was done on the weekends but he was ready for even more. "I wish all of those days were full all year round, every day of the week until I'm out of this world," he said. "I love it, I love it. It's peaceful and you can meet so many different people, in so many different cities, and some little country towns too. I love it."
Born into a music-rich family where his father was a musician and his mother was a singer, Echols and his siblings learned early how to play instruments and sing. The Echols family regularly performed in church and produced two gospel albums during LJ's childhood days. "I came out of my mama's womb doing music, so music is all I know, I don't know nothing else but music," he said. His mother, Evangelist Mary Echols, is still singing today and recently produced her latest gospel album.
LJ left his hometown of Bassfield, Mississippi, and moved to Dallas, Texas, around 2000 and has been rolling on the R&B music scene ever since. He has established his own record label, Neckbone Records, and has produced numerous hits with his Neckbone band, such as Well Runs Dry, Love, Good Motor, Draggin That Wagon, and many, many more. Now, you cannot be prudish when it comes to listening to some of LJ Echols' music because it can be dripping hot, and you might find yourself blushing a little bit while you are tapping your feet to that irresistible Neckbone beat. You will know what I'm talking about when you listen to Hitting It From The Back or How Low Can You Go.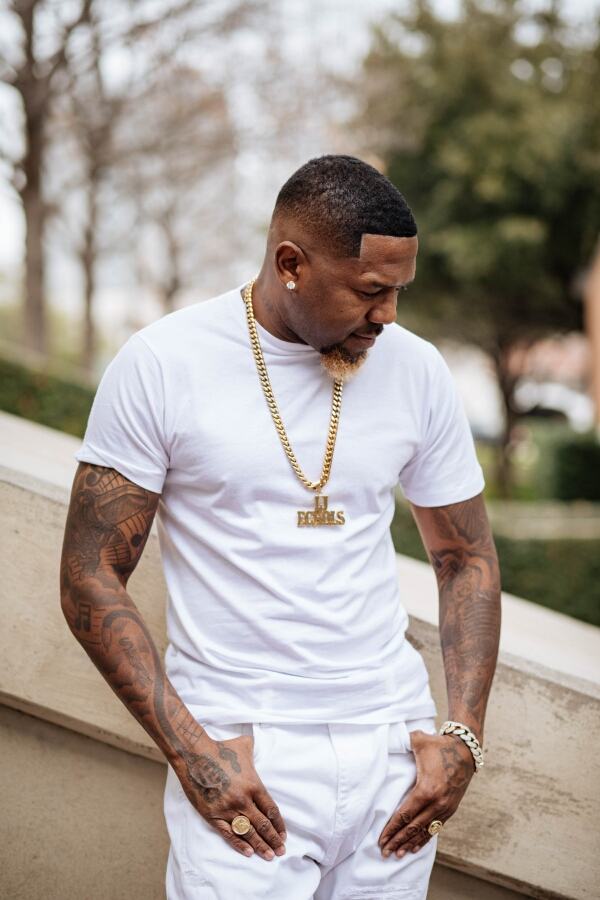 With a band and a music label called Neckbone, I had to ask Echols if he used that name because he actually liked neck bones. "I love it," he said. "That's my favorite dish. If anybody asks what my favorite dish is, that's what it's going to be." He wouldn't share any recipes with me, but he did tell me that one of his favorite ways to eat neck bones was in a boil. "I have a boil, you know, in a big pot with the neck bones, corn, potatoes, stuff like that. Sometimes I put turkey necks in there too." So, there is definitely a story and tasty meaning behind the Neckbone name.
Being born into music, it is no wonder that Echols writes and produces his own music. "I write my own music, I produce my own music, I have my own studio, I do it all. I play bass, drums, keyboard, guitar. I'm like Prince, just lock me in a room." He laughs. "By the grace of God, I learned from my daddy, he did the same thing, played everything."
Another thing Echols loves is fishing. "I'm a country boy," he said, laughing. "A lot of times when I'm on the road, I take a fishing pole with me sometimes, so when we make it into a town, sometimes I fish a little bit before I do sound check and go back to my room." When he's on the road, he throws back whatever he catches. LJ does most of his fishing in Dallas when he is not on the road and said jokingly, "I don't throw nothing back. Whatever I catch I put some cornmeal on it and fry it."
Most of LJ's recordings are in the R&B genre, but I get the impression that he is still grounded in gospel, from whence he came. There is evidence of this on his 911 album which includes the song Lord Use Me. Further evidence came forth when I asked him if he could get the world to listen, what would he say? "I would say keep on loving God, stay humble, keep thanking God for waking you up this morning." Another thing that lets me know that LJ is still connected to his roots is the fact that he is accessible to his fans. Unlike some other entertainers, LJ does not put himself above his fans. "I will never be like that," he said with passion. "I mix and mingle with my fans, I talk to my people. Sometimes I sit out in the audience with fans to see what they are doing." He clearly has a genuine love for the people who come to see him.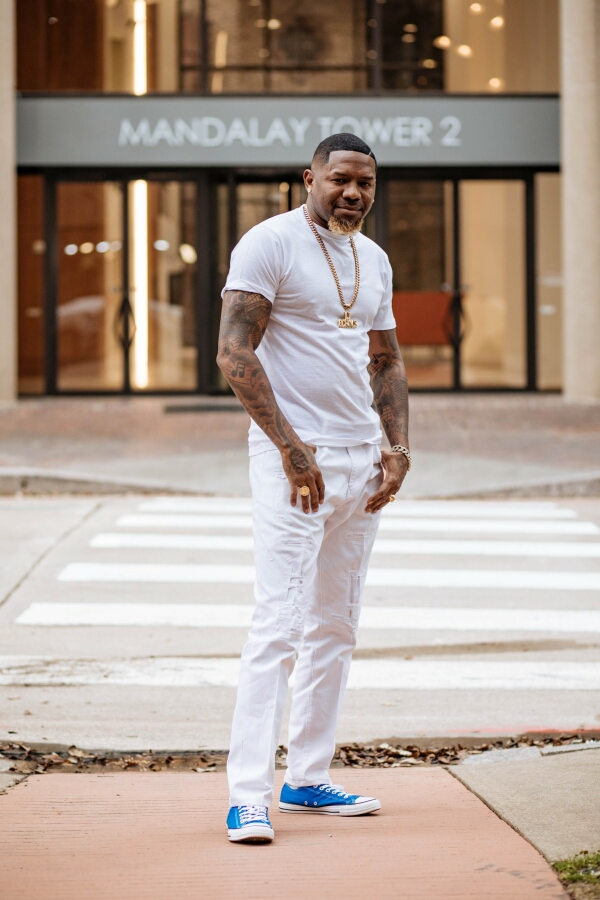 Recommended Links: Facebook: LJ Echols, Faceboook: LJ Echols Blues Fan Page, LJ Echols on YouTube
I have not had a chance to see LJ Echols in person yet, but I have been following him for some time and it was certainly a pleasure to finally get to talk with him. I already knew some things about this young man, but what I discovered while talking with him was that he is a real southern gentleman with Mississippi roots that run deep. Intertwined among those Mississippi roots is the music he believes he was born to carry with him throughout this life. He is a "country boy" who loves what he is doing and wishes he could do even more of it. He likes to keep most of his private life private, but when he is with his fans, he is all theirs. Handsome, sexy and multi-talented, LJ Echols is on course for going as far as he wants to go. He is not afraid of the work it takes to get there because performing is what he loves most. The music, the lyrics, the onstage presence, the audience, the traveling from city to city, town to town, it is all part of what makes LJ Echols who he is. LJ puts it all in a nutshell, simply and sweetly . . . "I love it!"
--Rosalin Moss
The Mississippi Club
July 15, 2020