February 13, 2017
by Rosalin Moss
Rosalin Moss
Why I Do What I Do
<![if !vml]> <![endif]>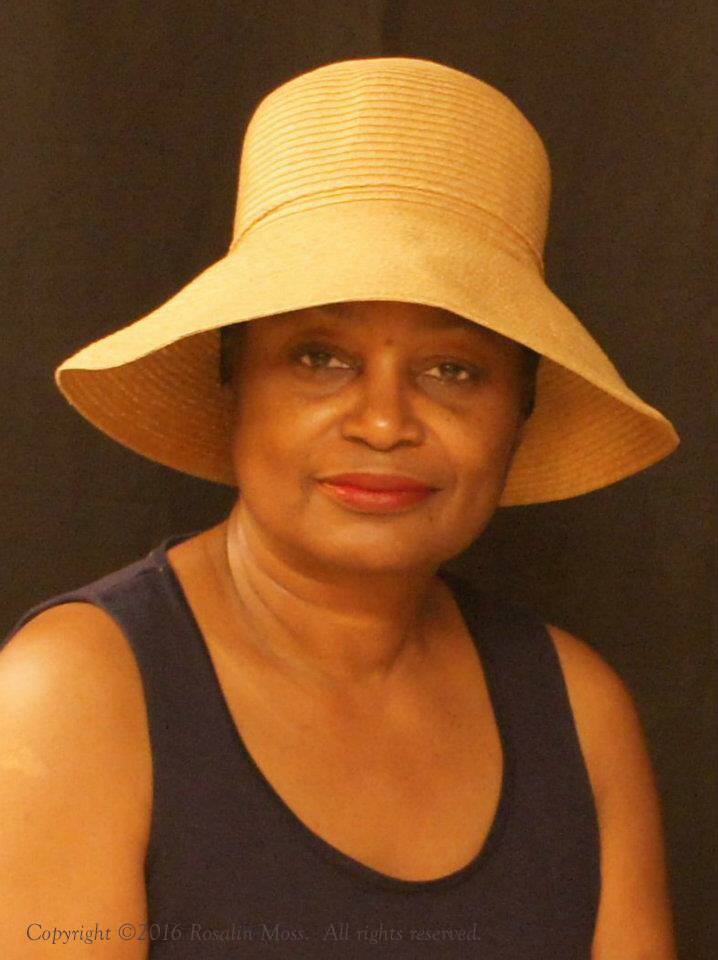 Rosalin Moss aka Mississippi Traveler
There was a time when I dreamed of traveling the entire United States of America, and even going to faraway places like Paris, Spain, Africa, and Jerusalem. So far, I have made it to a handful of states, like Florida, Louisiana, Texas, Wisconsin, Georgia, Tennessee, Arkansas, Illinois, Virginia, New York, and Missouri. I even made it to Canada and Germany. But it is Mississippi that captured my heart, the place where I was born, where I spent countless days in the midst of small town life. I don't know exactly why those childhood days of living in the country in a drafty house with wood-burning heaters and a wood-burning stove could seem so wonderful as I think of them now. However, after going to many places and seeing many things, it is the cotton and corn fields, the peanut patches and peach orchards, and the very simplicity of my foundation that lingers with me the most. And now, although I live in Houston, Texas, I spend a good part of each day reading and sharing information about Mississippi people, places and events.
I am not sure that I can explain exactly why I love Mississippi so much, or why I spend several hours a day focusing on what is happening in Mississippi. I can say that I thoroughly enjoy discovering new things about Mississippi and sharing them with whomever wants to know. I know that I never tire of going to Mississippi; perhaps because there is a feeling of familiarity, a sense of belonging, a kinship with those who know what it really means to be a Mississippian. I also have this determination to reveal the beautiful side of Mississippi. In spite of some historical negatives, it is impossible for me to not love the place where I first drew breath and where the foundation of who I am was formed. She has flaws, for sure, and a past she just cannot seem to shake, but I love Mississippi still. Perhaps it is the lingering shadow of that past, a past wrought with good and bad, that gives Mississippi her unique flavor. Whatever it is, I never get tired of returning again and again, soaking up the goodness of tranquil scenery, friendly people, lip-smacking food, and funky-sweet bluesy nights.
At Huck's Cove in Gautier, MS
You can probably find good times and good people all over this land, but there just is not any place like Mississippi or the people who live there. No one quite understands how I can pass up a cruise to an exotic place, or a flight to a sophisticated city, and instead take a road trip to Clarksdale, Mississippi. Or why I enjoy the heck out of cruising down lonely Mississippi highways, cotton fields and corn fields on both sides, with glistening fish farms scattered here and there. Perhaps Mississippi reminds me of a time when I was an innocent girl sitting in a tree swing, watching the cars and trucks roll by and dreaming my dreams. It was Mississippi where I experienced my first lessons about life and death. Mississippi is where I fell in love with the written word and wrote my first poem about the hummingbirds that I often observed in my grandmother's flower garden. My grandparents and my father are buried in Mississippi. Mississippi will always be a big part of me no matter where in the world I am. Mississippi is just who I am. I do what I do because I am Mississippi to the bone.
--Rosalin Moss aka Mississippi Traveler
February 13, 2017